Our Data Centers and
Colocation solutions
.
We work with world-class partners to build responsive, efficient and secure homes for your data.​
Securing and establishing dependable interconnections for your IT infrastructure is imperative for fostering the expansion and acceleration of your business. ETIX's data center solutions are meticulously designed to provide the flexibility and dependability that your business demands, supported by the guarantee of uninterrupted operation (100% uptime).
We have constructed over 50 MW of IT capacity and manage 10 cutting-edge data centers spanning Asia and Europe, all held to the same high standards of quality and service level agreements (SLAs). Thus, whether you choose to colocate within a single facility or across 10, you will experience ETIX's unparalleled level of excellence.
FROM A FEW WATTS TO
SEVERAL KILO WATTS
Initiate your colocation process with a minimal device setup. As your demands evolve, seamlessly expand without the need for significant upfront investments. This agile approach empowers you to align your IT growth with your business goals efficiently.

SPACE​
Our offerings range from individual racks to larger cages and private rooms, providing ultra-secure solutions.

POWER​
We offer a broad selection of power configuration (from low to high density options) with both metered and unmetered options.​

COOLING​
To ensure a safe environment for your servers, we provides stable temperature and humidity levels with strong SLAs.

SECURITY​
Our data centers are designed with five layers of physical security and 24/7 monitoring staff.
Whether you require a quarter rack or a full rack, our data centers offer customizable space to suit your needs perfectly. Begin your colocation journey with a modest device setup and seamlessly expand as your demands grow. Enjoy this scalable approach without the burden of substantial upfront investments.
A premium colocation service
Housed within state-of-the-art data centers, you can host a small number of servers and still enjoy the same level of service excellence as the global content giants.
Large choice of Telecom operators
Through colocation in an ETIX data center, you gain access to an extensive array of telecom operators, enabling you to select optimal services at competitive prices.
Ease of growth
Start with a handful of servers and expand to multiple racks as needed. Our teams are dedicated to providing you with access to electrical and cooling resources tailored to your requirements.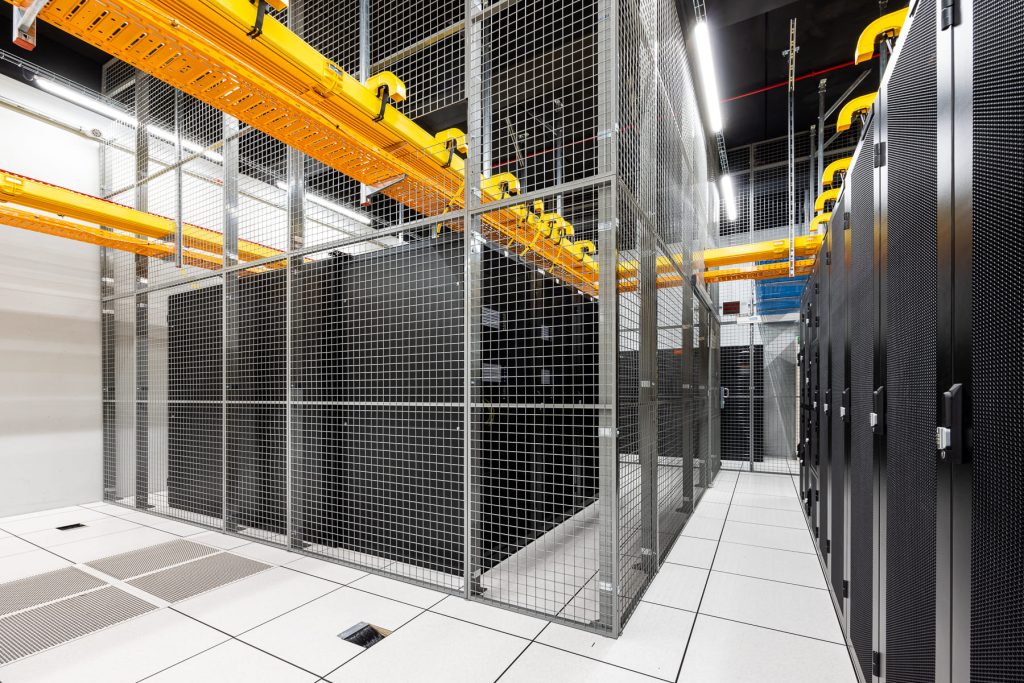 Choosing a private cage grants you exclusive access to a fully dedicated space for your team. Badge-based entry to your cage provides complete visibility into the movement of individuals within your private area. You're free to initiate with a few racks and scale your infrastructure as needed. The adaptable partitions of the private cages offer the flexibility required to accommodate your evolving needs.
Leverage the benefits of a comprehensive data center module tailored to your requirements. Enjoy the convenience of an exclusive data center module entirely dedicated to your needs, with the added advantage of being relieved from concerns about the operation, upkeep, and renewal of electrical, climate, and safety systems. Through the use of a dedicated module, you avoid sharing electrical and mechanical resources with other clients. Furthermore, you have the flexibility to design your IT space according to your specifications, enabling you to lower your Power Usage Effectiveness (PUE).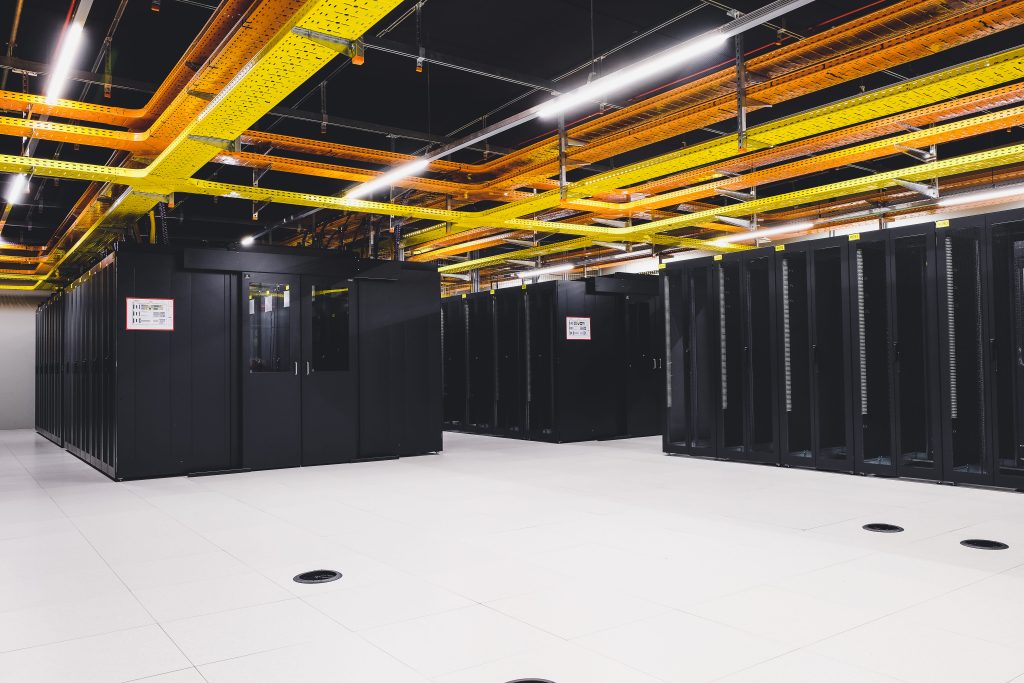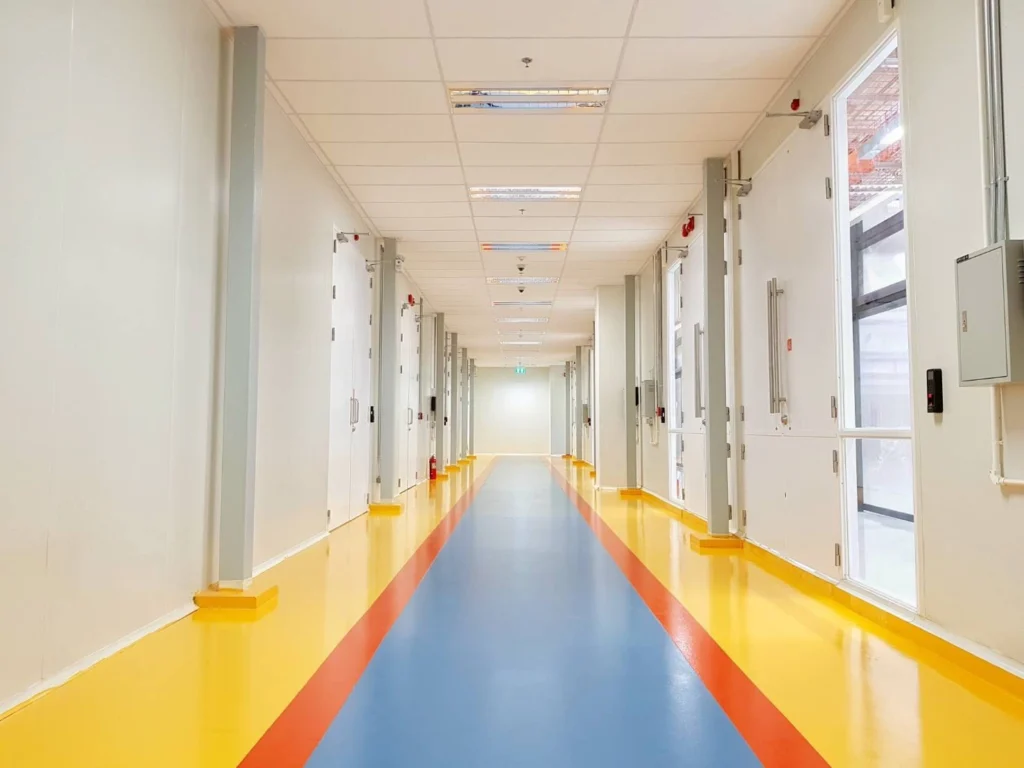 Lorsque vous optez pour une cage privée, vous sécurisez l'accès à un espace exclusivement réservé à l'utilisation de votre équipe. L'entrée contrôlée par badge dans votre cage offre une visibilité complète sur les allées et venues des individus au sein de votre espace privé. Vous conservez la liberté de commencer avec un nombre modeste de racks et d'étendre votre infrastructure à mesure que vos besoins évoluent. Les cloisons adaptables de ces cages privées offrent la flexibilité nécessaire pour répondre à vos besoins changeants.
Would you like to receive a quote ?
In order to best estimate your needs, you can create your own quote using the form below.
A LAST QUESTION ABOUT ETIX COLOCATION SERVICE ?
We combined every popular questions about our Marketplace
The benefits of data center colocation include access to highly secure and reliable infrastructure, the ability to benefit from high-speed connectivity, efficient power and cooling, as well as access to qualified technical personnel to provide maintenance and technical support.
 Key criteria for choosing a data center colocation service include geographic location, infrastructure quality, availability of connectivity and security services, flexibility of contracts and pricing options, as well as the quality of technical support and maintenance.
Key measures to ensure the availability and continuity of service of IT infrastructure hosted in a third-party data center include implementing redundancy and backup systems, using backup power sources, implementing disaster recovery procedures, and regularly planning performance and reliability tests.
COLOCATION INTERCONNECTION

CUSTOMER SERVICES MARKETPLACE
Rent more space easily in our data centers. Select your collocation services wherever you need.