Stable temperature and humidity respecting ASHRAE standards
To ensure your servers' safety and performance, Etix Everywhere maintains a consistently stable temperature and humidity range across all its sites. This commitment aligns with ASHRAE standards, reflecting our dedication to creating an optimal environment for your valuable equipment.
MOST STABLE COOLING SOLUTION FOR YOUR SERVERS
We ensure temperatures between 18°C to 27°C and humidity between 20% and 80%, promoting optimal server performance (link to ASHRAE standards). Our intelligent, adaptive cooling technology further reduces power usage, enhancing energy efficiency.

PUE < 1.4
In most of our sites

18 to 27°C
In the cold aisled


Etix Everywhere incorporates cutting-edge cooling design innovations at every site, ensuring uninterrupted operation. This approach maximizes uptime, optimizes PUE, and minimizes carbon footprint, reflecting our commitment to sustainability.
Best PUE & WUE trade-off
Assessing the environmental impact of data centers requires considering both electricity consumption and water usage for cooling systems. Etix Everywhere consistently calculates the optimal balance between PUE and WUE across all its data centers, demonstrating our commitment to sustainability and efficiency.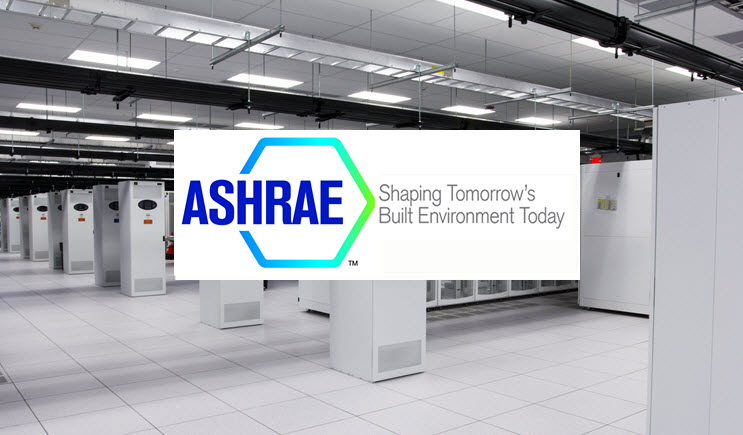 Compliant with ASHRAE 90.4
ASHRAE 90.4 introduces a novel standard aimed at optimizing data center operations through meticulous temperature and humidity monitoring. This minimizes downtime and introduces efficiency improvements. The standard emphasizes leveraging both on-site and off-site renewable energy sources. It integrates Mechanical Load and Electrical Loss considerations to establish maximum acceptable values based on different climate zones.
ASHRAE standards prescribe specific sensor quantities and placements per rack, along with a precise monitoring tool. This facilitates the implementation of effective airflow containment strategies tailored to each aisle's needs. This comprehensive approach underscores ASHRAE's commitment to advancing data center sustainability and performance.
Our sustainable initiatives
As a member of the Climate Neutral Data Center Pact, Etix Everywhere is committed to reduce its carbon footprint.
Free cooling solution
In order to reduce the usage of cooling compressor and thus the electricity consumption, Etix Everyhwere install Free Cooling solutions to use the outside cold air available (at night or in winter) to cool down the server room.
Closed loop water system
Etix Everywhere has always rejected adiabatic cooling technology that is a huge water consumer. Instead, Etix Everywhere is using closed loop water cooling system that allow to have the best WUE available on the market.
Sensors & auto-compressor
To avoid having cooling equipment working continiously but instead having it working only when necessary, Etix Everywhere install in each of its data center temperature sensors & automatic compressors connected.
Waste heat recovery
Etix Everywhere deploys wast heat recovery solutions in its data centers. The cities or nearby industries can benefit from waste heat generated by servers being turned into thermal energy in their heating systems
Popular Questions About Cooling
We combined every popular questions about our Data center cooling
According to ANSI/ASHRAE Standard 90.4-2019, the maximum temperature for a server room should never go beyond 27 degrees Celcius.
According to Uptime Institute, the average data center's PUE is 1.58 as of 2020. Etix Everywhere data center PUE are lower than 1.4.
Data center are large producers of heat due to servers, this waste heat can be reinjected in local metropolitan heat network or directly connected to industry using electricty for heating.
If you can't find the answer to your question here, or you would simply like to find out more about ETIX Data Center, please don't hesitate to contact us.