Reliable power for your IT infrastructure where you want it
Whether your needs require a low-density or ultra-high-density rack configuration, the array of options available at Etix Everywhere enables you to make the perfect choice to accommodate your IT infrastructure. Our diverse selection of data centers caters to varying demands, ensuring that regardless of your requirements, you'll find the ideal environment to optimize your operations. This adaptability allows you to seamlessly tailor your IT setup to match the specific demands of your business, all within the secure and efficient framework of Etix Everywhere's data center offerings.
Ready to power your
DATA infrastructure
With a global deployment of over 50MW of IT load since 2012, our track record speaks for itself. This success is underpinned by a replicable model of design and operation that spans across all our data centers.

PUE < 1.4
In most of our sites


2N
Distributed power design

Etix Everywhere incorporates the latest design innovations in electrical development at each of its sites. This commitment ensures a 100% uptime while optimizing Power Usage Effectiveness (PUE) and minimizing carbon footprint.
100% Uptime since 2012
Since its inception, Etix Everywhere has consistently upheld its Service Level Agreement (SLA) based on the industry's highest availability ratio, Tier IV (99.995%). However, in practice, Etix data centers have exceeded this benchmark, maintaining a flawless 100% uptime since 2012.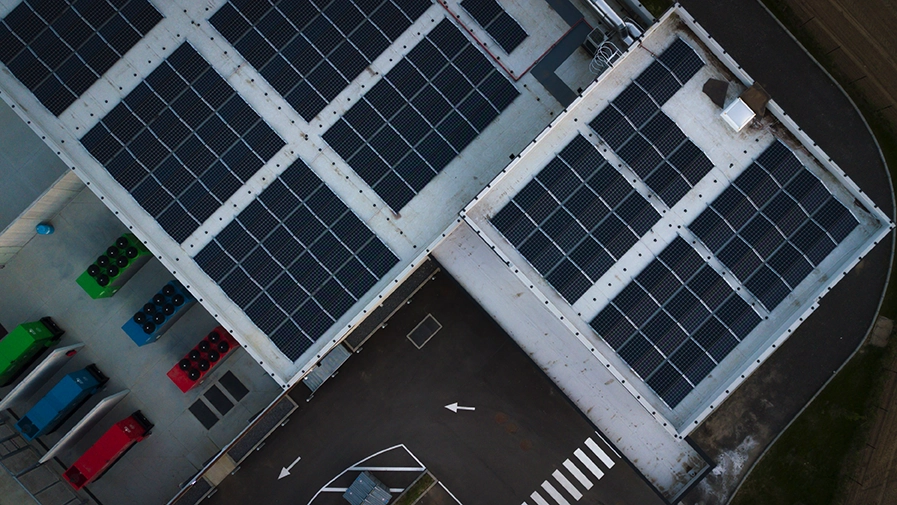 2N DISTRIBUTED POWER DESIGN
Etix Everywhere's innovative 2N distributed power design stands at the forefront of the data center industry. With the provision of electricity to critical data center equipment from 3 to 4 independent sources, Etix offers three key advantages to its customers:
Cost-Effective Colocation: This advanced design reduces equipment size, leading to highly competitive colocation fees in the market.

Efficient Energy Usage: The design optimizes electricity consumption, resulting in an impressively low Power Usage Effectiveness (PUE). This contributes to lowered carbon emissions and energy expenses.

Enhanced Reliability: By bolstering design redundancy, the risk of power failure for individual racks is significantly reduced.
Etix Everywhere's commitment to these principles underlines its dedication to providing cost-efficient, environmentally responsible, and reliable data center solutions.
Our sustainable initiatives
As a member of the Climate Neutral Data Center Pact, Etix Everywhere is committed to reduce its carbon footprint
Access to low carbon electricity
The amount of carbon emitted from consumed electricity is contingent on a country's energy mix. In regions where CO2 emissions are significant, Etix Everywhere implements solutions like solar panel rooftops and engages in green energy Power Purchase Agreements (PPA) to mitigate environmental impact.
Distributed design
Distributed power designs utilizing 3 to 4 independent sources are the most effective means of minimizing power consumption within a data center. Etix Everywhere has consistently adopted this design since its inception in 2012 across all of its sites.
Hot & Cold corridor
Over the past years, the data center industry has enhanced cold air ventilation through the implementation of cold and hot corridors. Etix Everywhere strictly adheres to a confined aisle design to eliminate any cooling wastage.
High-efficiency UPS systems
To minimize power losses, Etix Everywhere employs high-efficiency UPS systems. These systems enhance power distribution and eliminate unnecessary voltage conversion, thereby improving overall energy efficiency.
Popular Questions About Power
We combined every popular questions about our Data center power
The PUE is calculated by dividing the total amount of electricity consumed in the the data center by the total amount of electricity effectively consumed by the servers.
According to Uptime Institute, the average data center's PUE is 1.58 as of 2020. Etix Everywhere data center PUE are lower than 1.4.
In 2020, the data center industry consumed around 400 terawatt-hours (TWh). This is equivalent to 1% to 2% of worldwide annual electricity consumption.
If you can't find the answer to your question here, or you would simply like to find out more about ETIX Data Center, please don't hesitate to contact us.