Our vision,
our philosophy
.
In the era of digitization, data exchanges are experiencing exponential growth, impacting every aspect of our lives, from work to leisure, purchases to social interactions. This migration to digital platforms is creating an increasing demand for bandwidth, notably evident in video conferencing, video streaming, and online services.
Etix Everywhere is a talent-focused company. Our highly skilled teams construct and operate intelligent, scalable data centers. We are driven by curiosity, diversity, happiness, and innovation. These cultural values guide us in all the data center projects we develop across Europe, Latin America, and, in the future, in other countries. We are seeking talented individuals who wish to expand their expertise in one of the most promising economic sectors.
We at Etix are driven by curiosity, diversity, happiness, and innovation.
Our vision is to bring the service to the customer rather than requiring the customer to approach the service. To achieve this, we are developing a secure and interconnected data center platform, located near city centers, in order to provide our customers with comprehensive coverage combined with an extensive range of value-added IT services, delivered in partnership with our collaborators.
This proximity goes beyond mere distance. In our digital realm, proximity to the provider becomes essential to ensure superior quality of service. Our local teams are always within reach of our clients, providing them with optimal support. Optimize your data with an environmentally friendly data center.
As a key player in the industry, we assume a pivotal role in promoting data sustainability and achieving our carbon neutrality goal by 2030 (as outlined in the Climate Neutral Data Center Pact).
We enhance our energy efficiency (PUE and WUE) to design infrastructure as efficient as possible, as the best energy is the energy not used.
We procure green energy (wind, solar, biomass) to power our data center.
We repurpose the heat generated by our IT servers within the local community, contributing to circularity and the circular economy.

Energy Efficiency
Thanks to our optimized electrical and mechanical infrastructure, we achieve the best PUE in the market, showcasing our commitment to energy efficiency and operational excellence in our data centers.

LOW-CARBON ELECTRICITY
We consistently prioritize a low-carbon electricity source. When this option is not available, we take the initiative to deploy our own solar power plants to ensure a sustainable energy supply.

Water Conservation​
Aware of the importance of water as a vital resource, we have adopted cooling systems that operate without the need for water supply.

HEAT RECYCLING
In response to the heat generation inherent in operating IT servers within our data centers, we have implemented heat recycling solutions.

EDGE DATA CENTER ​
Our scalable and interconnected data centers near city centers bring services closer to users, addressing the growing regional demand for high-quality digital infrastructure.

Neutral Data Centers
Our data centers stand out for their neutrality in telecommunications and computing. This approach allows our clients to freely choose the service providers that best suit their needs.

Sovereign Data Centers​
As a company headquartered in France, Etix complies with French and European legislation, providing our clients with a trusted solution for data protection.

Scalable Data Centers
Our data centers are designed to support the evolution of our clients by anticipating their future needs, ensuring flexibility and optimal planning.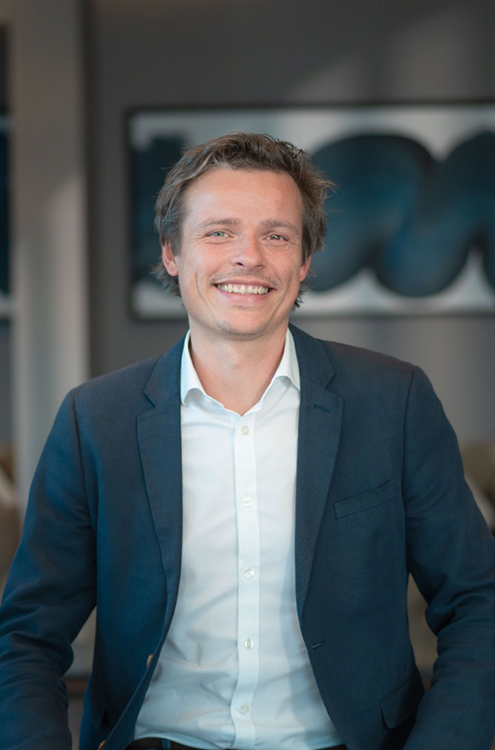 Data exchanges are growing exponentially with the increasing digitization of all aspects of our lives. For over a decade, since our first investment in Europe, we have firmly believed that edge data centers will be a key element of tomorrow's life. I am thrilled to see that ETIX has been a pioneer in this market and is now the undisputed leader in the French regional market, well-positioned to rapidly expand its network of data centers across Europe and Southeast Asia. Our goal is to double our assets over the next three years with environmentally friendly DC systems to achieve our commitment of carbon neutrality by 2030.
Louis Blanchot,
CEO ETIX Everywhere
Where to find our

Data Centers
Etix Everywhere we are global
Etix Belgium DC #1
Rue de la Science 3, 4530 Villers-le-Bouillet
Etix Lille #1
101 Bd Constantin Descat, 59200 Tourcoing, France
Etix Lille #2
Parc d'activités du, 1681 Rue des Saules, 59262 Sainghin-en-Mélantois, France
Etix Lille #3
486 Av. Augusta Ada-King, 59410 Anzin, France
Etix Nantes #1
Josephine Baker, Saint-Herblain, France
Etix Nantes #2
14 Rue Véga, 44470 Carquefou, France
Etix Vendée #1
Impasse Philippe Gozola, La Roche-sur-Yon, France
Show Places